Hot, muggy weather without AC can be a nightmare that calls for air conditioning repair in San Antonio, TX. Our HVAC company comes equipped with hundreds of solutions. We run diagnostics and take an analytical approach to AC repair (and heater repair) in San Antonio, Rio Medina, Castroville, and Leon Valley, TX, and San Antonio to ensure your unit is getting the right solution.
Troubleshooting the Right Repairs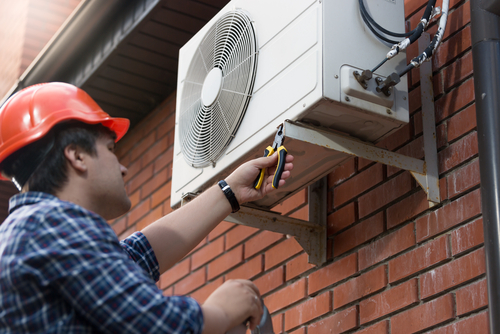 Some problems may seem simple, but when it comes to air conditioning repair in San Antonio, TX, simple solutions don't often provide long-term results. Instead, we get to the bottom of problems and resolve them entirely—instead of putting a bandage on them. By troubleshooting, we're able to resolve the problem and fix any contributing factors that may have caused it. The result is a better caliber of repair, for less money, that improves your unit's performance over the long-term.
Complete Repair Services
Whatever is determined to be the problem with your AC unit, count on us to come equipped to fix it or even remove it for an entirely new air conditioning installation. From capacitors to condensers, refrigerant recharges to electrical repairs, we know our way around just about any brand and model. We work fast and accurately, to restore your unit to full working condition. And, in the event we don't have a part handy, we'll procure it for you as quickly as we can, to minimize your AC downtime.
Maintenance Schedules
The easiest way to keep your AC unit from encountering wear issues or unforeseen breakdowns is to give us a call for maintenance services. Before the peak summer months roll around, we'll give your AC unit the attention it needs to operate effectively and make sure lingering problems are set right before they're put to the test. Our goal is to help you avoid unnecessary costs and frustrating problems!
Get AC Repairs
Not getting the cool, comfortable air you need in your home? Air Conditioning Unlimited LLC is ready to get to the bottom of the problem and provide the repairs your system needs to get back into action. Give us a call to schedule an appointment and let us show you why we're so widely trusted for residential AC repair and heater repair services! We're also available for installation services!