If your energy bills are skyrocketing during the summer months, your AC unit may be to blame. Thankfully, air conditioning installation in San Antonio, TX is easier than ever when you've got an HVAC contractor like Air Conditioning Unlimited LLC on your side. We're your authority on a new air conditioning installation (and heater installations) in San Antonio, Rio Medina, Castroville, and Leon Valley, TX!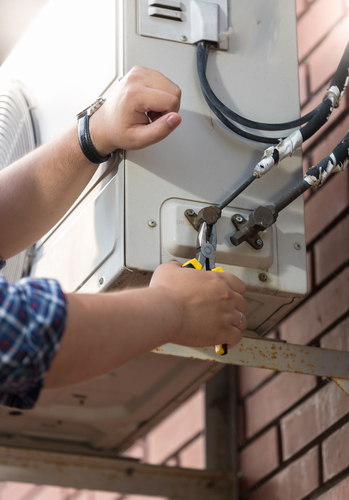 Complete AC Installation Services
When you call on us for an AC installation in San Antonio, TX, you're going to get the total package. This includes unhooking and removing your outdated unit, hauling it away for proper disposal, installation of your new unit with all the proper hookups and, of course, testing to make sure everything is working flawlessly. We handle it all, to make sure you're getting the top-level service you deserve and the cool, comfortable air you demand.
Installing Trusted Brands
Though we advocate for brands like American Standard, Mitsubishi and Unico, we'll gladly install just about any trusted brand of AC unit you might have your heart set on. Our expertise and experience with air conditioning repair and installation allow us to complete a thorough installation regardless of the brand, with results that speak for themselves.
Helping You Choose the Right Unit
Not sure what AC unit is right for you? We'll be happy to consult with you at length about your options. We'll help you consider factors like brand, price range, features, capacity, efficiency and more, so you can make a choice that makes sense for your home. Ask us any questions you may have and expect honesty and truth in the answers we give.
Invest in AC Excellence
Do you know what capacity you need from a new AC unit? Wondering what features are worth it for your home? Need advice on a reliable brand? Give Air Conditioning Unlimited LLC a call today and let us help walk you through the process of selecting and installing a new AC unit. We promise to answer all of your air conditioning installation and heater installation questions, so you can make an educated investment that you feel confident in!