HVAC Contractor in West Columbia, TX
Air Conditioning Unlimited LLC has been the authority on AC unit installation and repair in West Columbia, TX since 1996, providing services to both residential and commercial customers. We work on all major manufacturer units, working hard to find the best solution, not just the quickest one. We do quality work and aim to earn your trust as the only HVAC contractor you'll ever need for AC service. Contact us today to schedule an appointment.



We don't just work quick fixes or opt for the easiest solution. Instead, we find the right solution to your AC needs—one that will last, saving you time and money.




Our repair, maintenance and installation capabilities extend to both residential and commercial AC units, across all major brands.




We're always happy to provide you with information and education about your AC system, as well as the products we recommend.




We're a certified HVAC professional and fully licensed contractor in the State of Texas (license TACL A16809C).




Our team has more than 20 years of professional hands-on AC experience. We truly love what we do and relish the opportunity to work with you!
Complete Residential & Commercial AC Services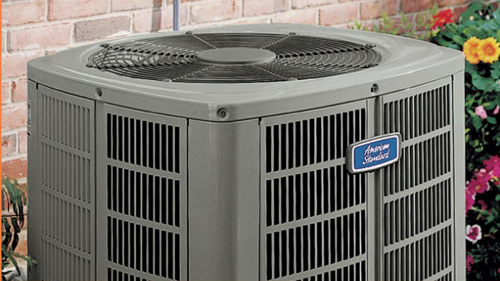 In Texas, few things are important as a working AC unit. If yours is on the fritz or it's time to upgrade, make sure you've got a qualified expert on your side. Air Conditioning Unlimited LLC is the leading authority on air conditioning repair in West Columbia, TX, providing high-caliber repair services to residential and commercial AC units. We don't just offer a quick fix or stopgap solution to tide your unit over until the end of a heatwave—instead, we provide real solutions that last, tailored around your unit. No matter what the nature of the repair is, we'll make sure it's done right the first time, so you can count on a unit that's working efficiently and reliably.
When you call Air Conditioning Unlimited LLC, you're getting more than just expert repairs and air conditioning installation in West Columbia, TX. We promise you're also going to get the information and answers you need. Whether it's explaining the cause of your AC breakdown or providing recommendations for your new unit, we're happy to lend our expertise to you. Our diagnostic approach allows us to give you even further insight into the status of your unit and we're always willing to offer tips on care and maintenance for concerned owners. No matter what type of unit you own or what concerns you have, count on us to always be there to address them!
Consult the AC Experts
Have an AC unit on the fritz? Give us a call and make sure it's getting the attention it deserves, from professionals who are ready to provide the best possible solution.
Providing Trusted AC Repair and Installations to the following areas:
Universal City, TX
La Vernia, TX
Floresville, TX
Pleasanton, TX
Poteet, TX
Von Ormy, TX
Lytle, TX
Castroville, TX
Selma, TX
Wild Peach Village, TX
Brazoria, TX
Old Ocean, TX
Sweeny, TX
Abercrombie, TX
Danciger, TX
Sugar Valley, TX
Allenhurst, TX
Bailey's Prairie, TX