Not every HVAC contractor is equipped with the resources, tools and experienced to handle a commercial AC installation. At Air Conditioning Unlimited LLC, we are! We have the capacity to facilitate a complete AC system installation, to make sure your business is equipped with reliable commercial air conditioning in San Antonio, TX.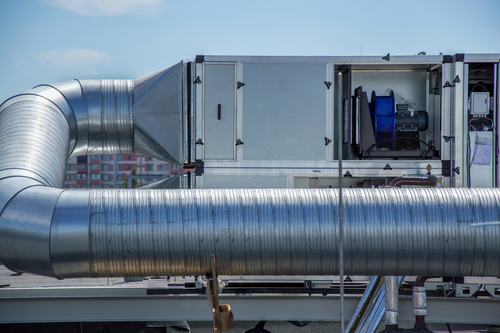 Coordinating Full Installations
Our approach to commercial air conditioning repair and installation is a complete one—meaning we handle the entire process from start to finish, making sure to take care of old unit removal, hookups, and testing as part of the process. Our team is adept at working with large-scale installations, making us well-equipped to take on commercial projects, regardless of their scope. We make sure your system is properly functioning and well-positioned to serve you in high capacities for years to come.
Plus, you can always rely on us for commercial air conditioning maintenance in San Antonio, TX! Our dedication to your unit's function and your satisfaction are inclusive for as long as you own your unit.
Installing All Major Brands
Our years of experience with commercial and residential AC installations have afforded us familiarity with all major brand names and manufacturers. This means we're able to work expertly with any unit you choose, installing it for optimal performance and longevity. No matter the unit, its capacity or your building's cooling demands, we'll make sure it gets a reliable AC unit installation that's thorough and precise.
Get a New AC Unit
When the time comes for a new commercial AC unit, get the expert advice you need to make a smart investment. Air Conditioning Unlimited LLC will help you choose the right unit and facilitate the entire installation, so you have confidence it's working correctly from the start. Contact us today to get started.